THE 2023 SHOTDECK RECREATIONS CONTEST
06.28.23 / Press
The ShotDeck Recreations Contest is officially back on July 1st, with BIGGER COMPETITION, BIGGER BRAGGING RIGHTS, and BIGGER PRIZES. With over $60,000 worth of prizes and Celebrity Judges joining this years contest, there's no reason not to join in the fun!
So find your favorite image on ShotDeck, recreate it with your friends and family, and enter for your chance to win!
HISTORY
In April of 2020, at the start of quarantine, Oscar nominated cinematographer of Joker, Lawrence Sher ASC, and his designer wife Hema started to recreate famous shots from movies at home using just their cell phones, household props and their family as the actors.   Under the hashtag #shotsinisolation, their images quickly went viral.   In conjunction with the filmmaking research website ShotDeck, they started a contest where people from around the world could join in the fun by recreating their favorite movie frames as meticulously and creatively as possible.
The result? Over 800 entries from around the globe, with submissions shooting on everything from an iPhone to an ARRI Alexa. The contest was a viral sensation with professional filmmakers and students joining in on the fun, and this year we want to capture that same magic!
SPONSORS
We're proud to announce we have over $60,000 worth of prizes from several incredible sponsors! This year we're offering prizes from brands including Sony, amaran, Sidus Link, Filmmaker's Academy, Rosco, who are also sponsoring their own categories listed below.
Blackmagic Design, Kondor Blue, Wooden Camera, Atomos, Tiffen, Pelican, American Cinematographer, British Cinematographer, The Cine Lens Manual, Zeiss, and Filmtools are also be sponsoring.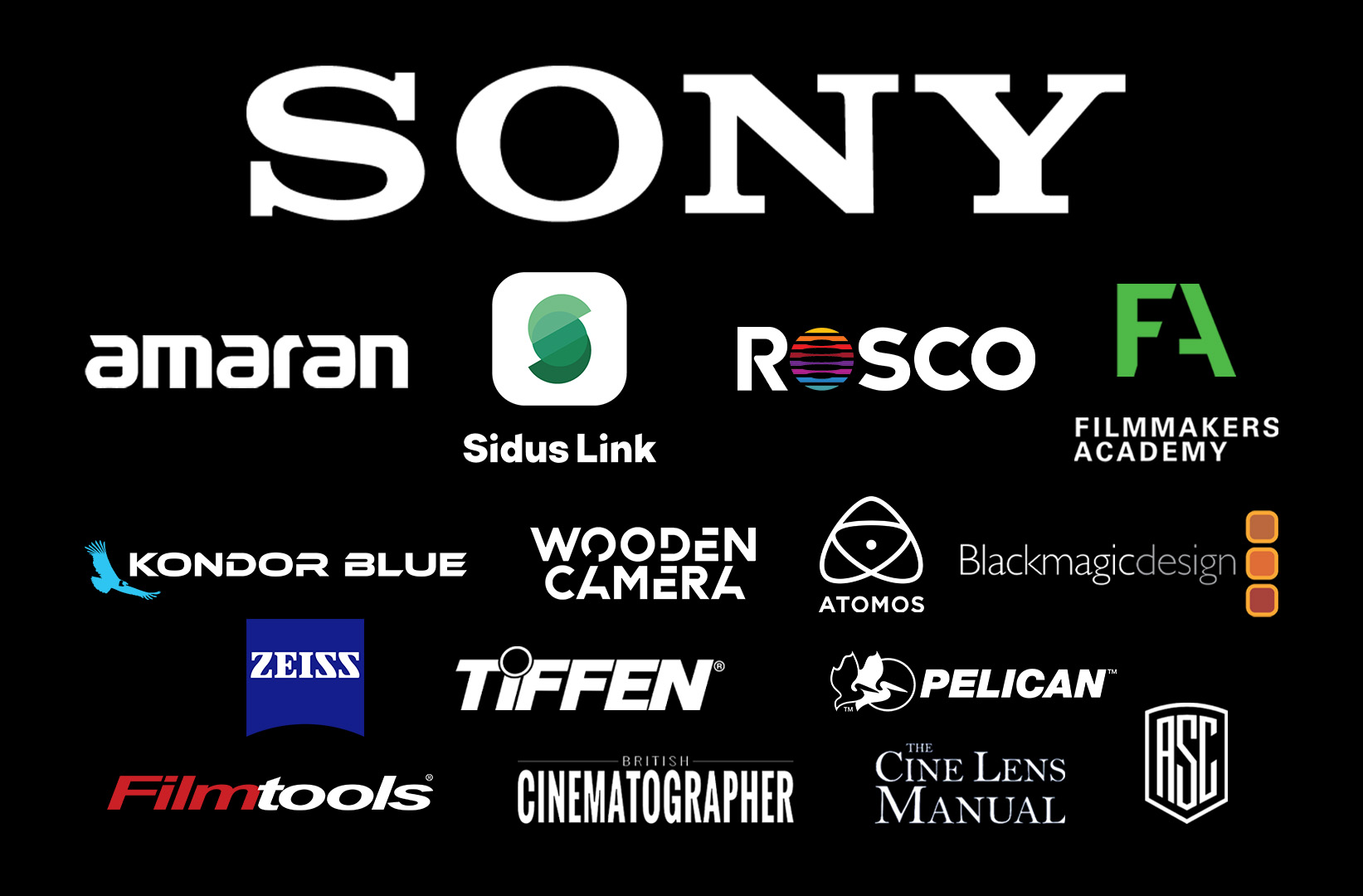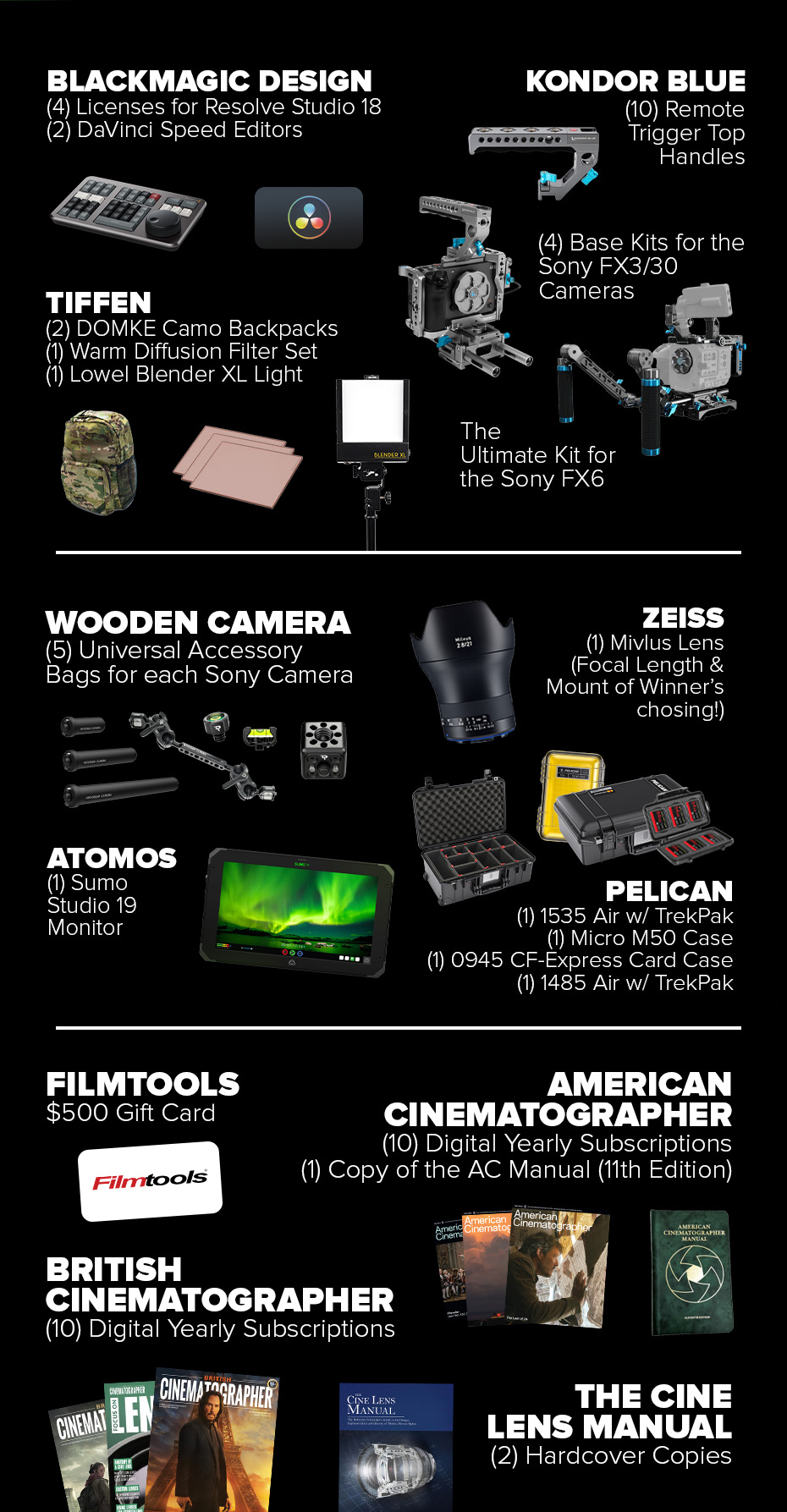 JUDGES
We had some great judges last year including Mandy Walker AM, ACS, ASC, Natasha Braier ASC, ADF, award-winning director Todd Phillips, and Oscar-winning DPs Erik Messerschmidt ASC and Greig Fraser, ASC, ACS. We're going to have an even better turnout this year with a lot of returning judges and some new faces! Judges will be announced throughout the month of July so be sure to stay up to date with us on social to see who may be judging your shot!
CATEGORIES
We place entries into multiple cateogries including Best Lighting, Best DIY setup, etc. so there's many ways to win! This year 4 of our sponsors are also offering bonus cateogories that you can submit to, listed below!




PROMPT
Create a homemade photo recreation of a movie/tv/music video image and post it to your instagram account with the hashtag #shotdeckrecreations as well as submit it to our official DropBox Folder.
When submitting to Dropbox you must include: your recreation, BTS of your process, a submission form, and a parental consent form (if between 13-18)
RULES
The contest begins at 12:01am GMT on July 1, 2023 and ends at 11:59pm GMT on July 31, 2023.
No cost to enter.

 

All original shots must be shots available

on

 the ShotDeck Database.

 

If you don't have a subscription, you can get a free (no credit card needed) 2-week trial here: https://shotdeck.com/welcome/trial
Post your submission using the format:

 

Original inspiration photo on top and Recreation photo underneath. See example below.
Contestants must upload behind-the-scenes ("BTS") photos of their setup with each submission; we want to see just how creative you got! BTS submissions will factor into the judging.
Recreated Shots and BTS images must also be submitted in a folder to our DropBox link, using the naming convention: "LastName_FirstName_Movie/TV title (i.e. 

Sher_Lawrence_Her)

along with this Submission Form

.

Must be 13 years of age or older to enter.

 

If over 13 years of age but under 18 years of age, you must fill out a Parental Consent Form and submit with your entry to the Dropbox folder.
No VFX or Comping allowed.

 

All shots must be done in camera.

 

Color correction is allowed.

 

No Nudity or Extreme Violence. Please adhere to the PG-13 MPAA guidelines when choosing your images.

 

Winners will be announced in August 2023 on Instagram and on the ShotDeck website's blog.

ShotDeck will contact the winners with the contact information from

their Dropbox submission. ShotDeck will not use entrant's contact information for any other purpose beyond contracting the entrant for the purpose of informing them of their status as a winner and distributing prize. ShotDeck will not sell entrant's contact information data to third parties. Reasonable postage and handling fees may apply for some prize items.

 

This contest is not sponsored by, endorsed, or administered by Instagram, Meta, Twitter, or TikTok.

 

It is fully sponsored by Filmmakers Research Lab, LLC dba

shotdeck.com

and its contributing vendor sponsors who have chosen to contribute prizes to this contest.

 ShotDeck and entrants release Instagram and/or any of its parent or affiliated companies from any liability related to this contest.

By submitting, you agree to our Terms and Conditions Document. By submitting, ShotDeck has the right in perpetuity to repost or use your submission images on our blog, in future publicity, and in marketing materials or press. Through entry, entrant further permits ShotDeck the right in perpetuity to use entrant's name and likeness associated with the entry in the event that entrant wins the contest.
Winners will be chosen solely by ShotDeck and a select group of judges chosen by ShotDeck.

 

The winners will be selected solely on the recreated images and the behind-the-scenes images submitted. Judging is blind to the gender, race, creed, color, national origin, ancestry, physical or mental disability, medican condition, genetic information, marital status, sex, gender, gender identity, gender expression, age, sexual orientation, or military or veteran status of the person(s) submitting.

Specific judging criteria of recreated images and behind-the-scenes images are as follows: originality, creativity, artistic merit, skill level involved, and technical quality

Prizes: If the winner's prize is of a value greater than $600.00

the winner will need to

provide all the appropriate IRS information to ShotDeck to comply with all United States and California contest rules. Prizes will be announced on July 1st, 2023.

Additionally, due to recent tariff regulations, we may not be able to send physical items at a value of $1,000 or above to these countries: China, Mexico, Brazil, Columbia, Italy, and Spain. When submitting, please keep in mind that having a contact or second address in the United States will be the best way to recieve your prizes.
We will not be able to send any physical prizes to Russia and Ukraine.

 If you work for ShotDeck or are related to an employee of ShotDeck, you cannot qualify to win a prize but are welcome to enter.