03.21.22 / New Features
Now use ShotDeck on the go!!  All the shots, tags, and features at your fingertips for your phone or tablet.  This brand new Mobile re-design will make finding the exact shot a breeze and allow you to lose yourself in scrolling thru 100's of thousands of inspirational shots.  Just make sure you don't miss your subway stop.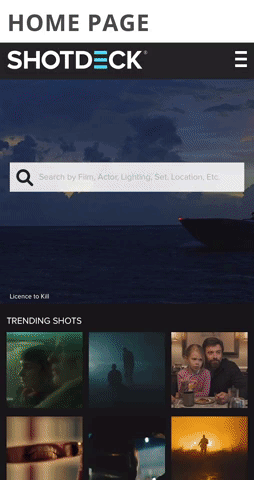 Start your search or just scroll through trending images on our Home Page. Click See More at the bottom to be taken to the Browse Shots page.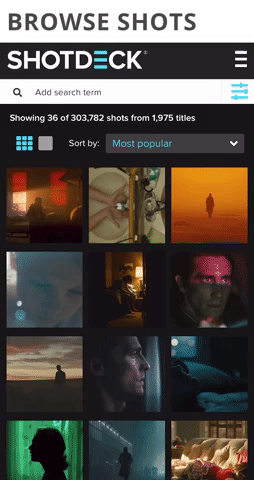 Aside from viewing in single shot or 3 column view, you can also filter between different lens sizes, compositions, locations, and more!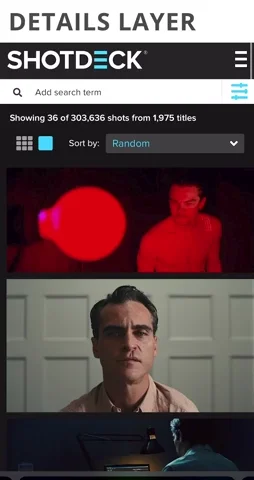 Click once on a shot to bring up the Title and Add to Deck options! Click twice to open our new Details window, which allows you to scroll through all the dozens of categories and hand crafted tags for each shot.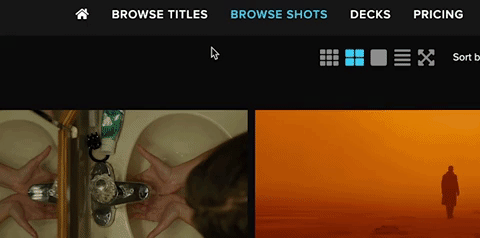 We've separated Decks from the Browse Shots tab and given it it's own home. All your decks are now in a new page, making it way easier to view all your decks at once and organize them. Moving your shots around within your decks, exporting them and sharing them is now all improved.
NEW DESKTOP DETAILS LAYER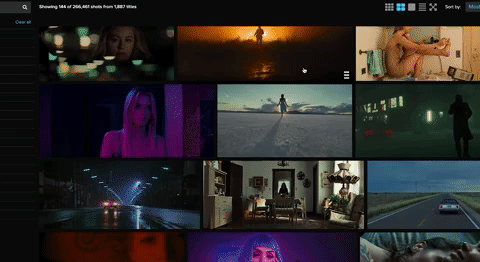 We've updated our Details page window. Now, when clicking on a shot, a pop-up window will appear with a much larger image size and easier to read tags in 3 separate columns.  In addtion, we've added "More Shots From This Movie" in the same window to get a preview of additional shots.  This design will allow us to integrate a new color search bar and similar shots feature in the next update coming soon.
OTHER IMPROVEMENTS:
SMALL BUT IMPORTANT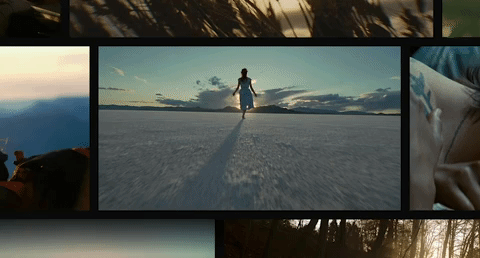 QUICK ADD TO DECKS
Adding shots to your deck just got easier. The last deck you added a shot to becomes your "Quick Add Deck". Simply click once on the bottom left of the shot to place it in your deck!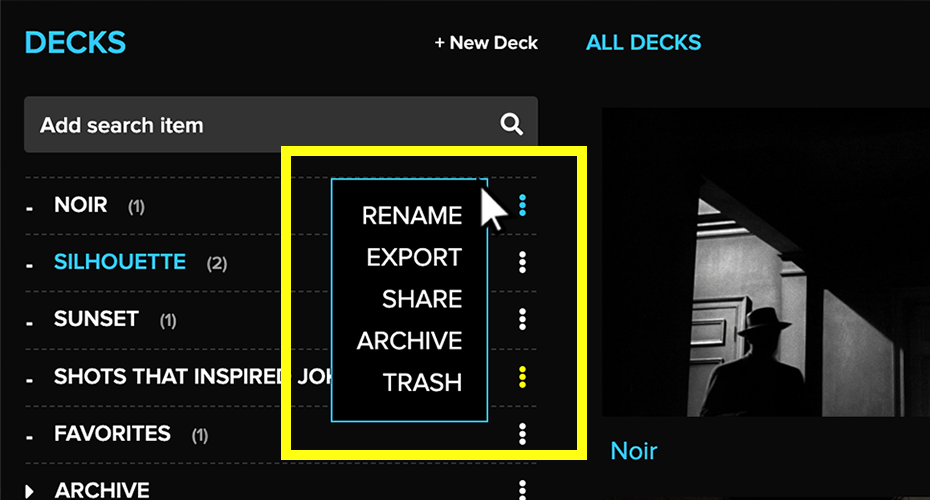 MANAGING DECKS EASIER
Each Deck has a settings tab on the left bar of the screen. Simply click on the three dot icon to open options for: Renaming your Deck, Exporting it in JPG or PDF form, Sharing it, Archiving it, or Tossing it in the trash.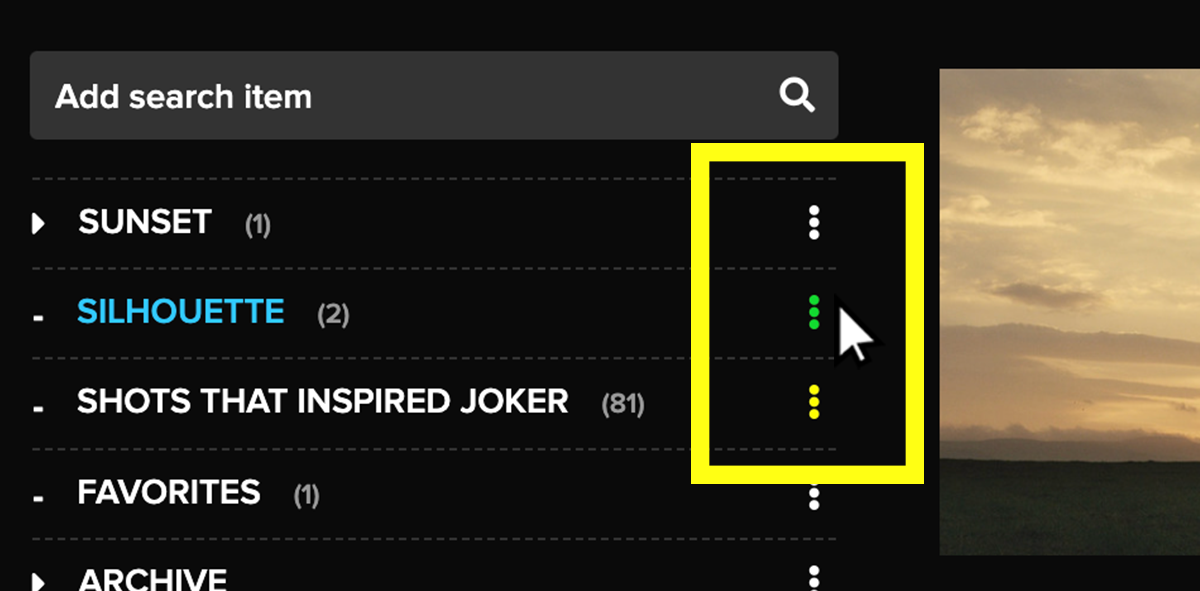 DECK COLOR CODING
We have now color coordinated Shared Decks! Yellow signifies a Deck that's been shared with you, Green for a Deck you've shared, and White for a normal Deck in your account.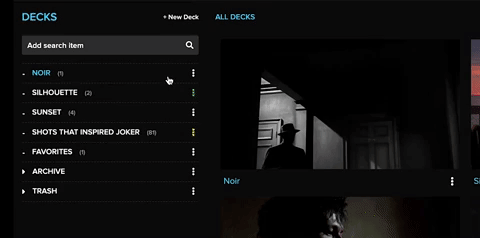 SHARING DECKS
Working with collaborators has never been this simple. Simply click on Share in the Deck settings to add other ShotDeck users to your Deck! We now save previous emails, so you can add key members of your crew in one click.
NEXT UP
Lots of updates that we're working to release soon! Among them:
– Advanced Color Search: Refine your color search from the palette of the shot
– Similar Shots: Based on composition, lighting, etc.
– Accounts Redesign: Take personal control of your account – view invoices, billing history, add vat information and more.
– And More: We really do listen and add all your suggestions to our UI to do list. So please keep sending us your wants and needs for the site's features. And tell us what you'd like to see next.